Your browser is ancient! Upgrade your browser to experience this site.
NON-CONFORMITY MANAGEMENT
Non-conformities are one of the biggest challenges of many industries. They demand a lot of time to be managed whilst generating important drops in quality and productivity. Resolving them also implies handling both effects and root causes. Nalys has analysed some of the best practices from various industries to offer you an efficient non-conformity management solution.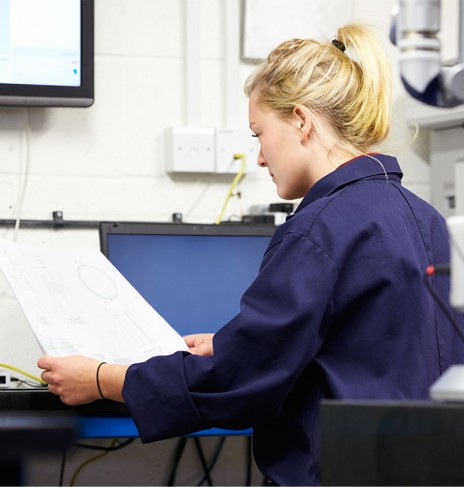 NALYS SOLUTION
---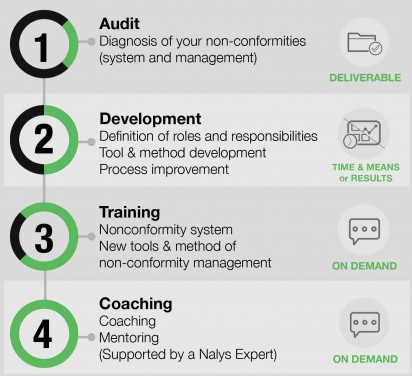 A COMPLETE EXPERTS TEAM 
---
A complete team, organised in expertise clusters.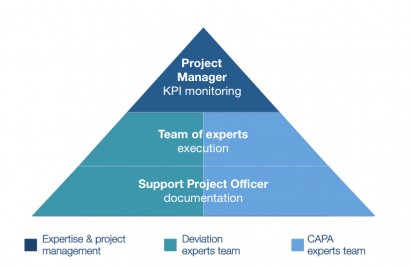 RESULTS
---
An efficient solution with engagement on results
Key benefits
Important drop of backlogs thanks to a proven strategy
Diminution of recurrences thanks to an agile mission
Mission ended when the whole situation is settled (according to KPIs)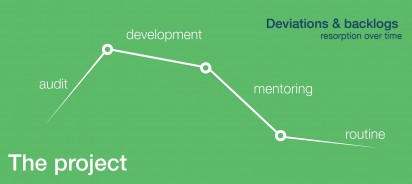 NALYS' TESTIMONIAL
---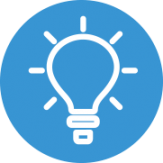 "Non-conformity management is a day to day challenge. Of course there are processes to follow, but each project has its own problematic. For every customer or department, you need to find the best way to address their issues."
Stéphanie – Process improvement expert